Relax at a deep level, rejuvenate your spirit, take time for reflection and find a deeper meaning in your life
Step into some of the UK and Ireland's most beautiful locations and discover another world.

Whether you're looking for a relaxing short break or a journey of self discovery, you'll find it at the 'Synchronicity Retreat.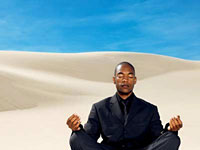 This is the perfect opportunity to serve your body, mind and spirit by allowing time to find greater inner peace. During this life changing workshop you'll find yourself constantly aware, present and in tune with your inner self. Connected to your soul and life purpose, you will realise enhanced creativity and intuition and a dynamic manifestation of your greatest untapped potential.

Don't take our word for it !
Hear from and view videos of people whose lives have changed for the better:



How Will I Benefit?
At the synchronicity retreat we offer you the opportunity to recharge your physical and mental batteries and take a break from the stresses and strains of modern day life. Using intuition and synchronicity as your guide, this holistic, mind, body, spirit program, encourages powerful personal transformation.
Relax at a deep level
Unlock your full potential
Rejuvenate your spirit
Take time for reflection
Gain clarity on an issue or your life path
Find meaning in your life beyond daily or material concerns
Control or enhance your life with empowering passion
Overcome barriers and achieve your personal best
Focus on attaining the fulfilling life that you want
What Can I Expect ?
This five night residential workshop, set in the most tranquil locations in the UK and Ireland, includes accommodation and all meals. Our stay starts on a Sunday afternoon at about 4pm and ends on Friday after lunch.
On your return home, you can expect to be totally relaxed with optimism for an abundant future, filled with love and connection.
Reserve your course
Simply choose your preferred retreat from the
dates and venues
section and click on '
Reserve now
'.
Or
contact us
for further information