Course Overview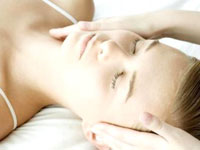 Reiki 1 is an introduction to the Japanese Usui technique. This 2 day course enables the attendee to act as a conductor of Reiki energy, allowing it to enter the body for self healing. During the course, the Reiki 1 Attunement and symbol is given.

Additionally the latest Japanese and Gakkai techniques will be discussed
See table below for dates and venues.
How Will I Benefit?
These are just some of the benefits you can expect:
Spiritual connection
Inner balance and harmony
Understanding of energy and meridian systems
Self healing capabilities
Programme of Study
Introduction
What is Reiki
Principles of Reiki
Special attunements
A deeper look at some of the principles
Understanding Energy
The History of Reiki
Reiki Lineage
The Chakras
Energy Meridians
Meditation
The Reiki symbols
The Reiki spiritual empowerment
Kirlian Photography and Auras
Reiki guides
First Reiki Symbol
Reiki 1 attunement
Hand Positions
Self healing
What Can I Expect ?
A fun time!
As Reiki is a very interactive therapy, so is this dynamic training course, which typically starts at around 10am and concludes around 5pm each day. The approach adopted in both theoretical and practical aspects of this course makes for great fun and as the class size is limited, members of our staff are able to give you personal advice and answer any questions you might have as they arise.
The course includes a BeOnForm Reiki 1 Manual, Certificate and free BeOnForm membership, allowing you discounts on further BeOnForm Products and Training Courses.
As with all BeOnForm training courses, we offer continuing support as part of our service.
Reserve your course
For more details on our Reiki courses please
contact us
We accept all major Credit Cards.
Free Training
Why not organise a training course at a venue and on dates of your choice (subject to availability)? A minimum number of five trainees are required and for each five confirmed places a sixth place will be provided free-of-charge. Please
contact us
for further information.
Grant Funding
BeOnForm can also help you obtain grant funding, for instance if you have been made redundant you might be able to retrain free of charge and even get travel and accommodation expenses paid.
Please
contact us
for further information