Your chance to get our help...for free.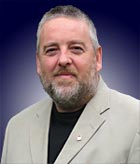 Hi, I am Lloyd Watkins and I'd like to offer you the chance to get access to a brand new $30,000 system for treating anxiety and panic attacks ...completely free.
My company "BeOnForm" have been successfully treating panic attack sufferers from around the world for over 10 years using non invasive techniques. The issue is that demand is so great for our treatment, that there are not enough trained therapists and time in the day to travel to fulfil demand.
Now I got to thinking ...wouldn't it be great if we could provide our treatment system remotely, so panic attack sufferers like you could use our highly successful methods in the comfort of your own home.
Imagine this...
No face to face contact required.
No need to travel, no need to pay therapist travel costs.
No medications or supplements required.
Treat yourself in complete privacy, in your own home, and in your own time
and imagine you could...
Free yourself from panic attacks permanently.
Live life the way you want to.
Well guess what...that anxiety and panic attack elimination system is only weeks away from launch.
It is set to revolutionalise the way anxiety and panic attacks are treated.
But before launch we want to make sure that our system covers all of your needs.
To do that I'd like you to help us with some burning questions.
In return for your help we will give you:
Privileged access to our brand new system

completely free to the first 50 people

who respond to our confidential survey.
40% discount vouchers to the next 300 people who respond.
This is a once only offer - after that the offer will be removed and the first lucky 350 respondents notified.
BeOnForm only want to offer this system to genuine sufferers. Please only apply if you fit the following criteria:

I am currently suffering from anxiety and panic attacks and it is affecting my lifestyle.

I understand BeOnForm will grant me
free access
to the anxiety and panic attack elimination system if I am one of the first 50 respondents.

I will help BeOnForm improve the system by giving my opinions and confidential feedback from time to time.

*All communication with BeOnForm is strictly confidential.